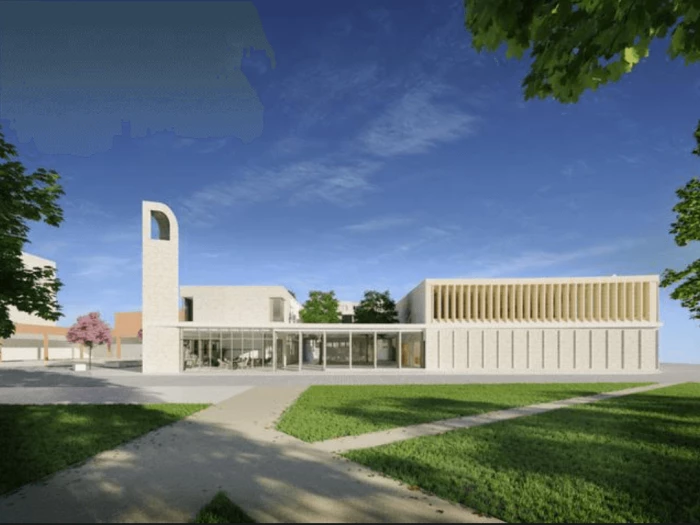 In Blackbird Leys we have just been celebrating the first 50 years of our church's existence which began when Peter Malton arrived as 'priest missioner' for the new housing estate being built on the edge of Oxford city. After the priest's front room, the church(es) including the Roman Catholics worshipped for a time in the wooden hut, and then the present church with its striking heart-shaped design was built and dedicated under the title of The Holy Family.
Almost from its inception the Free Churches also worshipped in the same sanctuary with the Anglicans. We became one of the first Local Ecumenical Projects (now 'Partnership'), worshipping as a single congregation, ideally with two ministers, an Anglican and one from one of the Free Churches. Our worship draws on the riches of the various traditions, with our distinctive feature of the Shalom sung as we link hands around the central stone Communion Table.
The Church has tried to serve the community of which it is part, and has given birth to a number of community development projects, including the Agnes Smith Advice Centre and the Credit Union. Most of our congregation resides on the estate, often struggling with the results of chronic deprivation, low wages, poor health, low aspiration, but also often part of extended families who value the strong community spirit and the green spaces, and who wouldn't live anywhere else!
A controversial redevelopment plan seeks to address the serious problems of the building, and its leaking roof in 2021.