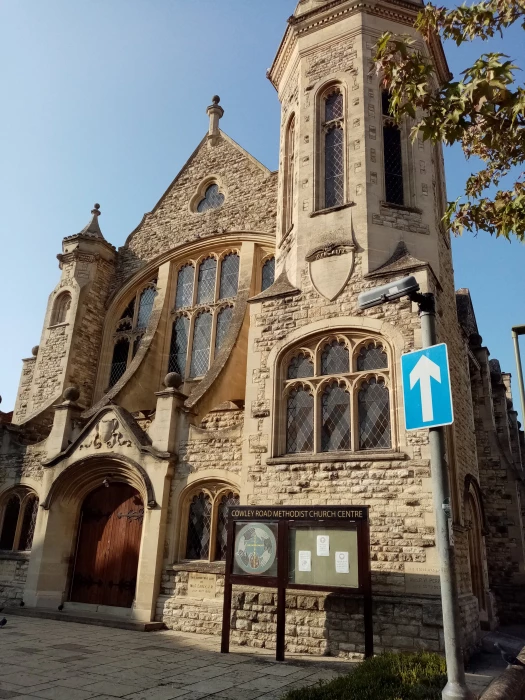 We are situated in the heart of East Oxford, on the Cowley Road. The linked black and white hands of our logo represent our multi-racial congregation, and the diversity of our local community. We seek to be accepting and welcoming of everyone, regardless of background or theology. We run a number of activities during the week, including: a toddler group, discussion groups and a prayer group.
We have two Sunday services, our afternoon service being for our Punjabi congregation.
Each year we take part in the week of prayer for Christian unity, provide refreshments at Cowley Road Carnival and fund raise for Christian Aid.