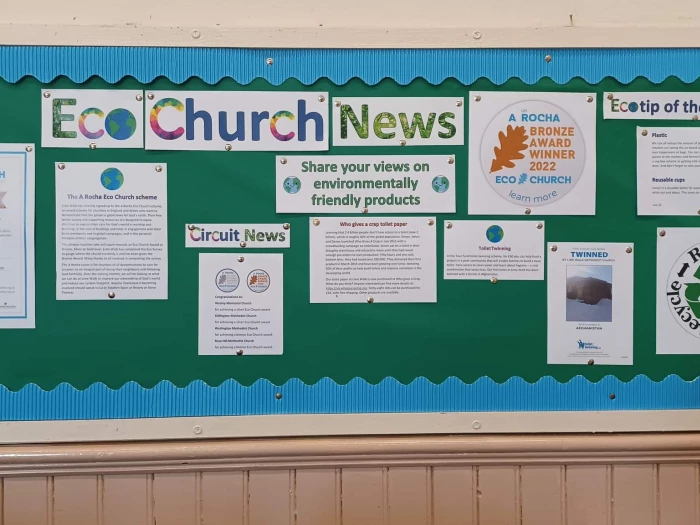 District Synod 22nd April
The District Synod will be held at Wesley Mem on Saturday 22nd April, with an Eco focus.
The speaker will be Ruth Valerio, a well-known eco-activist, theologian and author.
People would be welcome to listen to Ruth's session at 11.30am.
We are preparing a display to be on show at lunchtime, with the aim of encouraging Circuits to take action, by showing how easy it has been for us! .
Synod members generally bring their own lunches. However, Waste for Taste are offering a dish made from food that would otherwise go to waste.
We have achieved our bronze Eco Circuit Award.