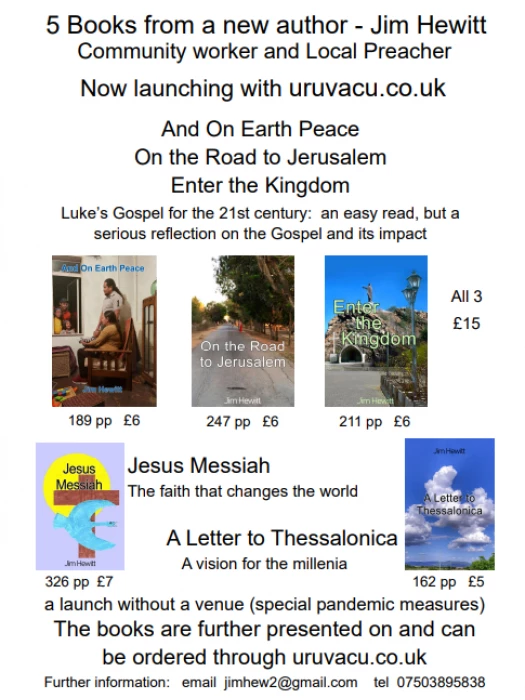 Community Worker and Local Preacher, Jim Hewitt, has launched five new books.
Jim's books are reflections on scripture and three of them form a trilogy based on Luke's Gospel.
Jim is happy to visit your church to give a talk. The books can also be purchased from his website uruvacu.co.uk or by emailing Jim at jimhew2@gmail.com.