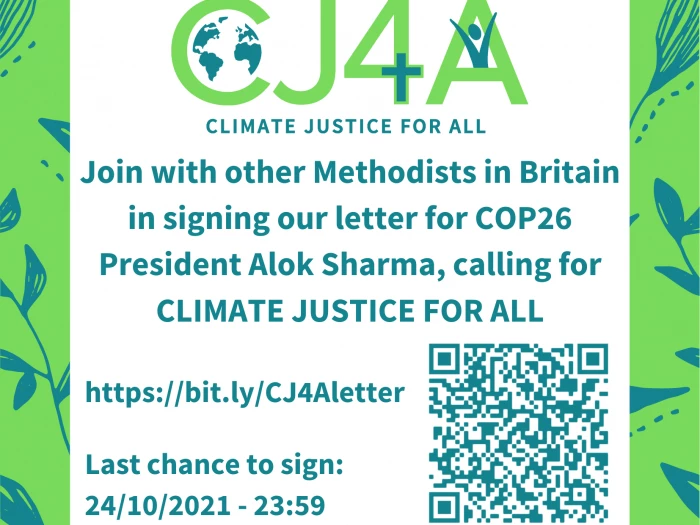 Climate Justice for All (CJ4A) have held consultation sessions to hear the voices of Methodists in Britain on the issue of climate change. Following these consultation sessions , CJ4A have released an Open Letter to Alok Sharma (COP26 President) ahead of COP26 (the United Nations Climate Change Conference)!
Here is the link to the letter: https://bit.ly/CJ4Aletter
CJ4A are encouraging British Methodists of all ages to sign this letter because they want Alok Sharma to see that this is an issue that Methodists of all ages care about – so please encourage everyone in your church community to sign. Tell people at church about signing, put it in your newsletter, put in on your Facebook/Whattsapp groups, talk to your young people about it.
The last chance to sign the letter will be the end of the 24th October, so please make sure you have signed and shared it before then.
After this date, CJ4Awill be delivering it to Alok Sharma, both physically and digitally, in time for him to read it before the beginning of COP26 in November.